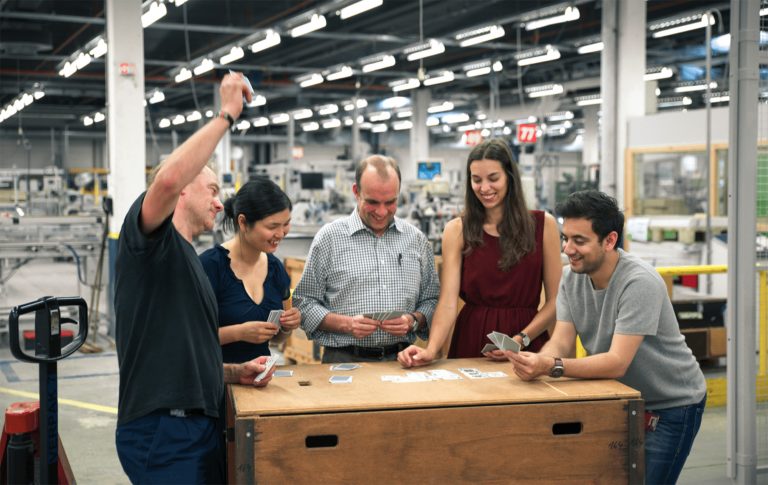 jobs@cartamundi
Tryckpressarna har gått varma på Cartamundi sen 1765. Idag ligger tillverkningen i Belgien och är en av världens största tillverkare av spelkort och brädspel världen över. Känner du till de välkända märkerna som Monopol®, UNO®, Magic: the Gathering®, Guess Who?®, Pokémon®, and Trivial Pursuit®? Vi tillverkar dem. Varje dag.
Att tillverka och producera kort och spel är så mycket mer än bara ett spel för oss. Vår mission är: "sharing the magic of playing together", och det är exakt vad vi gör. Vi för människor närmare varandra, över hela världen.
Cartamundis affärer går på högvarv och våra kollegor bor över hela världen, från Singapore till Brasilien, från Stockholm till Dallas och Tokyo.
Vill du vara med och bidra till vår framgångs historia? Ta gärna en titt under karriär och se vilka lediga tjänster vi har just nu.
All
Sorry, we couldn't find any careers.
Är du intresserad av att vara en del av vårt team, men hittar ingen tjänst som passar din profil? Skicka oss ett personligt brev tillsammans med CV så ser vi hur vi kan använda dina kunskaper.
Apply now