Passionate collecting
Over the years Cartamundi has developed expertise in loyalty card campaigns. These campaigns are all about collecting and connecting. This is is the idea: shopping clients are offered an exclusive set of collectable cards as they buy stuff in your store. The more they' ll come shopping, the more exciting new cards they can add to their collection. It can be such a satisfying experience to see children and their families become passionate collectors, and meanwhile get engaged with your store. The campaigns can get a little out of hand, as sometimes people get so attached to the campaign.
Irresistible content
What is the key to a succesful collectors campaign? It is probably finding a theme that fits with your own brand story, and that resonates with your fans. Once we have done that, all it takes is for our team of experienced and highly creative designers and copywriters to get to work and make it happen. Content is crucial, and great visuals and copy will make your loyalty campaign irresistible.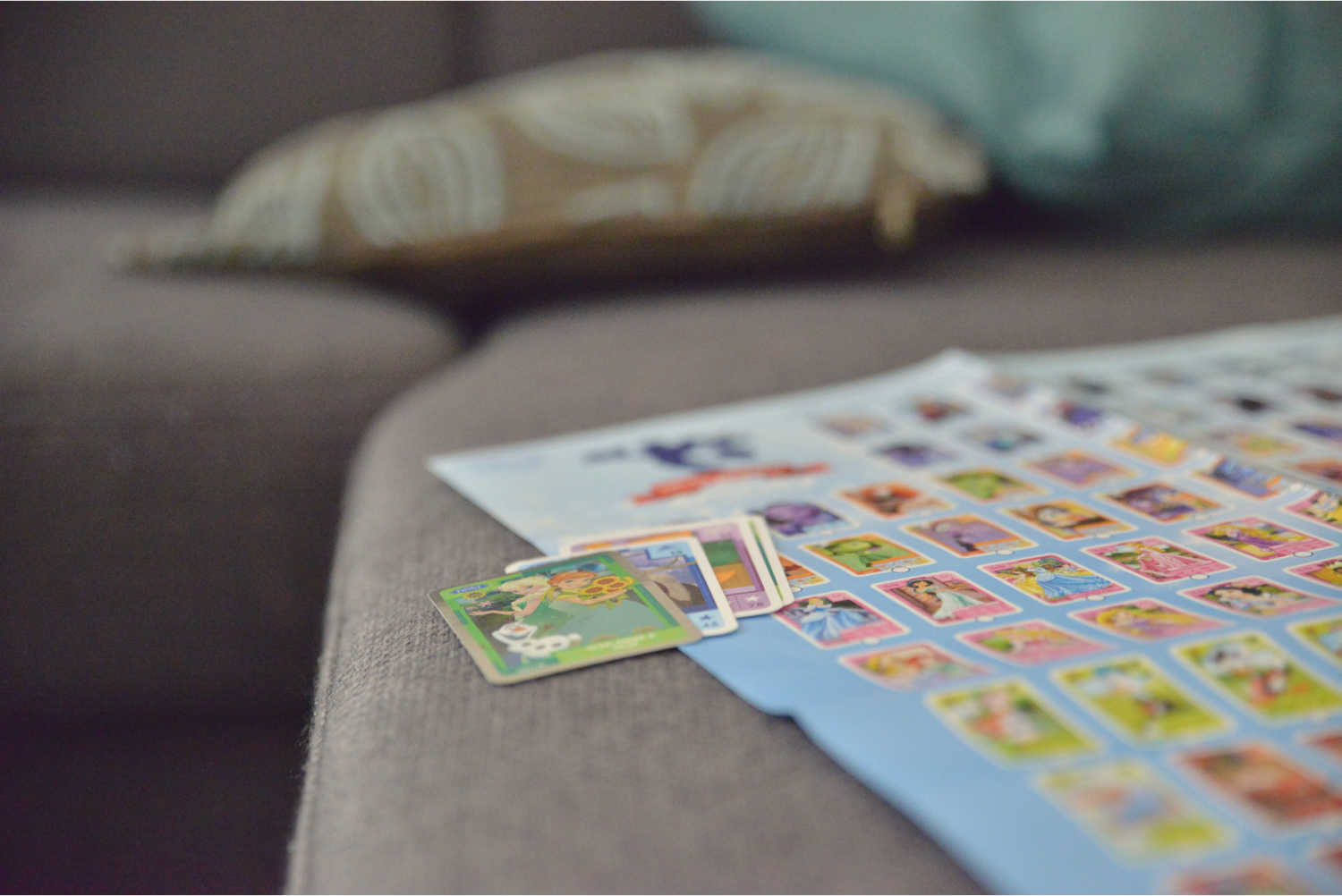 Danish and Disney
So here's a loyalty card campaign we are particularly proud of at Cartamundi Nordic. The Dagrofa campaign was our very first and succesful Scandinavian effort. The more their clients would buy, the more Disney flow packs they would be able to collect. Danish kids and families were desperately trying to fill their beautifully designed albums and meanwhile got an extra incentive to keep collecting: there were chances to win trips, e-books and even an exclusive visit to Disneyland Paris. Overall this was a perfect first campaign. We have the experience that once you have experienced the hype that can build around a fun gage campaign, it is hard to walk away from it.It boosts sales but most of all… it helps you by making a connection with your customers at a very young age. And that is priceless.
Are you a retailer or supermarket and you want to launch a loyalty campaign with card games or board games, get in touch!
Specifications
Product category